An Evening with Navajo Code Talker Sam Sandoval
Tue, 08/06/2019 - 10:56pm
During World War II the Axis forces were breaking American codes like walnuts, until the US Marine Corps selected an elete group of Navajo wariors to develop code using their own native language.
The group became known as the legendary Navajo Code Talkers.
Their work was vital to protecting the secrecy of Allied missions, thereby saving thousands of lives and leading to an Allied victory.
Join us on August 14, National Code Talker Day, for an evening with one of the few remaining Code Talkers, Sam Sandoval. Listen to Sam's tales of valor, and get a glimpse into what his life was like before, during and after the Second World War.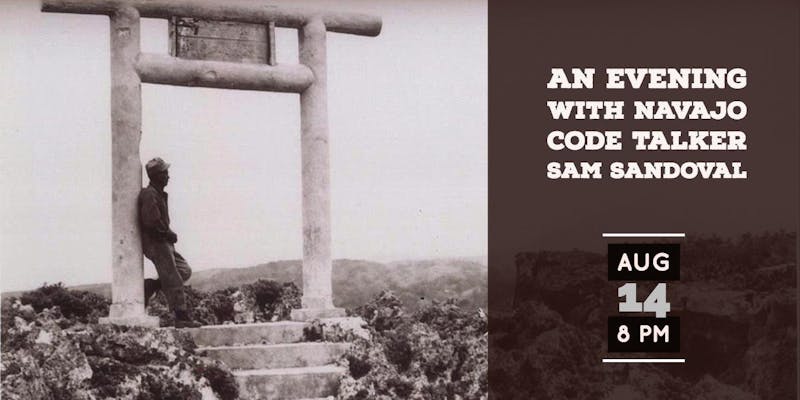 ---
Date:
Wednesday, August 14, 2019 - 8:00pm