Ranch Tour: The Future of Ranching In SW Colorado
Register today to attend a ranch tour featuring Cachuma Ranch and Fozzies Farm. Learn about regenerative approaches to agriculture.
Cost is $20 per person and includes lunch.
Please register by Sept 20th so the coordinators can plan for lunch.
Go to this landing page for details and to register on-line https://holisticmanagement.org/ogdolores19/
Discover how Cachuma Ranch and Fozzie's Farm are working to create a future ranching and farming in SW Colorado. Hear about Ken Lausten's vision for the 8th generation of his family ranch and Jay Loschert's passion to foster community engagement in agriculture with place based learning. Discover how they are using livestock with both old ways and innovative approaches to manage and restore land health, boost productivity, increase financial viability, improve quality of life and develop good working relationships in the community.
---
Topics
Multi-generational Ranching – challenges & joys
Regenerative Grazing with Holistic Management
Evaluating Land and Soil Health
Handling and Moving Animals – old & new ways
Animal Performance in Rangeland Environment
Significance of Heritage Breeds
Grass Finished Meat Production & Marketing
Place Based Education and Land Conservation
Irrigated Pasture and Forage Management
---
Agenda
8:30 AM Meet at Dolores County Public Service Center, 8477 Rd 7.7, Dove Creek, CO 81324. Refreshments provided.
9:00 AM Travel to and tour Cachuma Ranch in Disappointment Valley approx. 30 miles
12:00 PM Box Lunches Served – Please Register by September 20th to assure you will receive lunch. Details for ordering provided upon registration.
1:00 PM Travel to and tour Fozzie's Farm at 19760 Rd W Lewis, Colorado, approx. 50 miles
4:45 PM Adjourn
 
---
---
Weather and Environment
Mid-September in Colorado can be very warm and dry, or cool and rainy.
Come prepared for both!
Average highs are in 70s and lows in the 40s.
The elevations on this tour will be 5000-6500 feet.
Bring sunscreen and a hat as the sun is intense here.
Bring water bottles as this is a semi-arid environment and staying hydrated is important.
The ranch at Disappointment Valley is very remote and there is little cover. Plan accordingly if you have health issues.
---
Presenters:

Grandma Kat, Lacey, Ken, Lucas, Kathy, Uncle Ty will share their intriguing story about how they are seeking to sustain their family's heritage and carry forward the wisdom gained through seven generations of experience working with livestock and the land.
This include surviving the loss of family land in California and re-establishing themselves in Colorado.
  Jay Loschert serves as the Education and Outreach Coordinator for MLC and is charged with managing Fozzie's Farm as well as developing and delivering educational programs.
Fozzie's Farm is MLC's own 83-acre conserved farm.
Jay moved to Montezuma County in the spring of 2000 after teaching and living on the nearby Navajo Reservation for nine years.
It was there he fell in love with the wide-open spaces and rugged beauty of the Four Corners area.
His work at Montezuma Land Conservancy is inspired by a childhood experience where he witnessed an old growth hardwood forest where he and his dad collected firewood from a farmer's woodlot converted to suburban subdivisions. MLC represents our community's appreciation for agriculture, open space, and commitment to inspire the next generation of conservationists.
"I came to SW Colorado for the scenery, but I stayed for the community."
  Cindy Dvergsten, lives near Dolores CO and has practiced Holistic Management since 1993 and has been an HMI Certified Educator since 1995.
She serves business management consultant with the local Small Business Development Center and operates Arriola Sunshine Farm.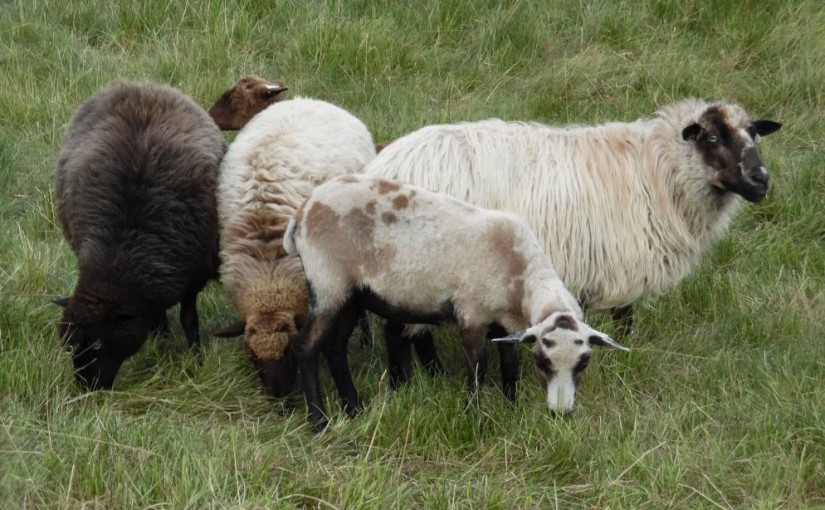 She will facilitate the tour and present an overview of Holistic Management. She has worked with new and beginning farmers, local food systems, Native Americans, and non-profits facilitating learning in whole farm planning, natural resource management, community and organizational development, business planning and enterprise development.
She holds a degree in Natural Resource Management and Soil Science from University of Wisconsin-Stevens Point and is a lifelong farmer with experience raising sheep, beef, poultry, fruits and vegetables, grass-fed production.
Date:
Saturday, September 28, 2019 -

8:30am

to

5:00pm